Work
Légendes : I. Alexis le Trotteur
Jacques Hétu composed Légendes for the 400th anniversary of Québec City, following a commission from the Société Radio-Canada. It immediately met with great public success when it was performed for the first time by the Orchestre symphonique de Québec in 2008.
The work consists of three movements, each inspired by a Quebec legend: the first, "Alexis le Trotteur", the second, "Le diable au bal", and the third, "La Chasse-Galerie". Several easily recognizable Quebec folk themes can be heard. In the first movement, the composer refers to Alexis Lapointe, known as Alexis le Trotteur, the legendary character from the Saguenay region known for his racing exploits. According to legend, he could run faster than any horse, car or train! Jacques Hétu describes the movement as follows: "The music, energetic and lively, evokes the stamping character (horn theme), his race against a train (fugato of the woodwind section), his dance (jig "Shandon Bells"), and the resumption of the galloping of this tireless trotter.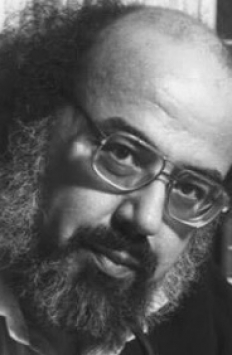 Jacques Hétu
Jacques Hétu is a Quebec composer born in Trois-Rivières in 1938 and who died in Montreal in 2010. With 70 works, he is one of the most performed Canadian composers in Canada and around the world. Most of Jacques Hétu's works were commissioned by established artists or ensembles such as the Société de musique contemporaine du Québec (SMCQ), the Orchestre symphonique de Montréal, Alain Trudel and André Laplante.
Hétu studied first at the University of Ottawa School of Music, then at the Conservatoire de musique de Montréal, and finally in Paris with Henri Dutilleux and Olivier Messiaen. Back in Quebec, he taught analysis, music literature, orchestration and composition at Université Laval from 1963 to 1977. He then taught composition at the Université de Montréal, and later became director of the music department at the Université du Québec à Montréal.
In his works, the Quebec composer employs 20th century writing techniques, using neoclassical forms and neo-romantic effects. His early compositions are influenced by Bartók, Hindemith and Messiaen. Notable works include his Variations, Op. 8 (recorded by Glenn Gould in 1967), his Fantasia for Piano and Orchestra, Op. 21 (required piece at the 1976 Montreal International Music Competition) and his Trumpet Concerto (premiered in the United States in 1992 by the New York Philharmonic under Kurt Masur).