Work
Paraphrases sur des mélodies de Gilles Vigneault : Excerpts
Paraphrases sur des mélodies de Gilles Vigneault is a work that falls somewhere between composition and arrangement, bringing together arrangements for symphony orchestra of Gilles Vigneault's melodies. Gilles Bellemare chose to compose on Vigneault's melodies because of the "strength and character that his melodies exude". The premiere of the work, captured by the Société Radio-Canada, was given by the Orchestre symphonique de Trois-Rivières in 1991, conducted by Bellemare himself.
Among the Vigneault songs that can be heard in the complete piece are Mon Pays, Gens du pays, La vieille école, La Manikoutai and J'ai planté un chêne. The excerpt performed here by the Orchestre symphonique de Québec will allow you to recognize Les amours, les travaux. It is a song that appeared in 1979 on Gilles Vigneault's album Avec les mots du dimanche. It has several verses alternating with the chorus, the latter being sung in canon.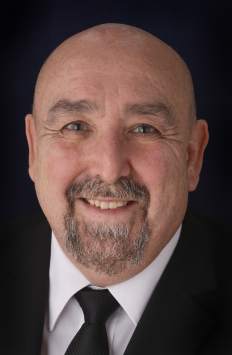 Gilles Bellemare
Gilles Bellemare is a Quebec composer and conductor. He studied at the Conservatoire de musique de Trois-Rivières in percussion and music writing. He then studied composition in Vienna and Rome.
Bellemare became the first artistic director and conductor of the Orchestre symphonique de Trois-Rivières in 1978. In 2005, he received the prestigious Artistic Director of the Year award from the Conseil québécois de la musique. From 1984 to 2015, he taught conducting at the Conservatoire de musique de Trois-Rivières.
As a composer, the Québécois conductor stands out for his symphonic works and arrangements. He has composed and arranged more than 40 works, among which he often puts forward the melodies of great Quebec singers and artists, such as Gilles Vigneault and André Mathieu.
---------------------
Gilles Vigneault (1928- ), the composer of the songs at the heart of this work, was born in Natashquan on the North Shore in 1928. He is a singer-songwriter, storyteller and poet. He studied in Rimouski, where he obtained a Bachelor of Arts degree, then at Université Laval, where he obtained a Bachelor of Arts degree. Before becoming a singer-songwriter, he practiced various jobs. Among other things, he became a stage director, radio host, script writer and even an algebra and French teacher in different institutions, including the Institut de technologie de Québec and the Université Laval.
In the 1950s, he began composing for various performers. Then, in 1960, he began to perform his own songs. A Quebec sovereignist and defender of the French language, he wrote many well-known songs including La danse à St Dilon, Jack Monoloy, Pendant que... and Si les bateaux. Many consider his song Gens du pays, also used to sing "Happy Birthday" to a loved one in Quebec, as the unofficial national anthem of the Québécois.